"Excellent product. Lays my edges perfectly everytime with no flaking."

April G.

"I've been trying different oils on my locs looking for something that smells good, is light and not sticky, doesn't weigh my hair down, and makes my locs feel softer. I finally found it!"

Lysette L.

"Leaves my hair shiny, soft and manageable! "

Tinesha T.

"My hair was really dry. I used this product only once so far but my hair is much softer and less brittle. I didn't have to add additional moisturizer. Thank you." V. Athy

V. Athy

"I love the foam mousse and the leave in conditioner, I can go days and still have my curls looking beautiful. Love these products.:"💜

Kendra R.

"I love! Brought my frizzy, dry and untamed curls back to life! My curl are defined, silky and infused with moisture. I have my entire family of curly heads addicted! Thank you for saving my curls!"

Lisa T.

"I think I've found the product for my natural hair. Great definition, light weight and smells good."

Robin S.

"I love the product omgeee I ordered more and this will be all I use going foward"

Taniqua D.

This product is amazing!!! Makes my hair soooo soft! Definitely purchasing more

Desiree J.

"Love, Love, Love Bellemay Naturals. I have tried several natural products on this 4-year natural journey. My hair has never felt like this :) I really feel like I may be able to do something with it now besides hide it under a wig" :)

Denise C.

"Hair Growth check! The entire back and sides were shaved in June , it's growing very well and it's super healthy!!! Thanks to @bellemaynaturals these are the only products I use!"

Charity O.

"I absolutely love the Slip Knot Condish Cleanser! I can detangling my hair much easier, my curls are defined and most importantly moisturized!!! Many cowashes do not make me feel like my hair is actually clean- with the Slip Knot Condish you will feel and see a difference with your hair immediately! Ladies, you can't go wrong with Bellemay Naturals!!

Kelli A.

"So glad I found this Cleanser (Mint Seal & Soothe Clenser), I could not believe how moisturized my hair felt while detangling and after washing it out. I have NEVER used a cleansing shampoo that didn't leave my hair feeling like straw after rinsing. @bellemaynaturals I'm hooked!"

Tiffany A.

"I have become an ambassador for your brand, Lol!! A lot of people in offices ask me what products I am using and I tell them!! Your products work wonderful for my hair!"

Shelese

"I absolutely LOVE Bellemay Naturals hair products! Fiiinalllly found hair love!"

Shurika F.
Who We Are
Bellemay Naturals is a Natural Texture product line created by a Beauty Professional for ANY natural hair texture! Our products are made with organic ingredients and saturated with hydration for THIRSTY CURLS!!! So whether you're naturally CURLY, KINKY, or COILY- Welcome to this one of a kind journey where you can Be Organic... Be You... BELLEMAY!!!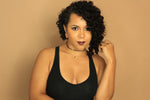 Look Your Best!
Frustrated with FRIZZIES? Tired of your hair feeling DRY? Bellemay is for you! Amp up your hairstyle and try our entire hair care line made with organic nutrients that will leave your natural hair feeling HEALTHY, SHINY, and full of BOUNCE and MOISTURE!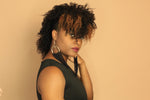 Growing Relationships
We are one of the fastest growing professional product companies catering to natural hair textures, created by a hair stylist!
We look forward to assisting you as you meet and FALL IN LOVE with your texture and lifestyle!
What are we up to?
What's My Hair Texture?
Knowing your hair texture and what it needs to thrive is very beneficial to maintaining healthy hair.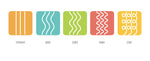 In the colder months to come, it's important to give your curls what they need the most... 1. Moisture! - The combination of harsh cold...